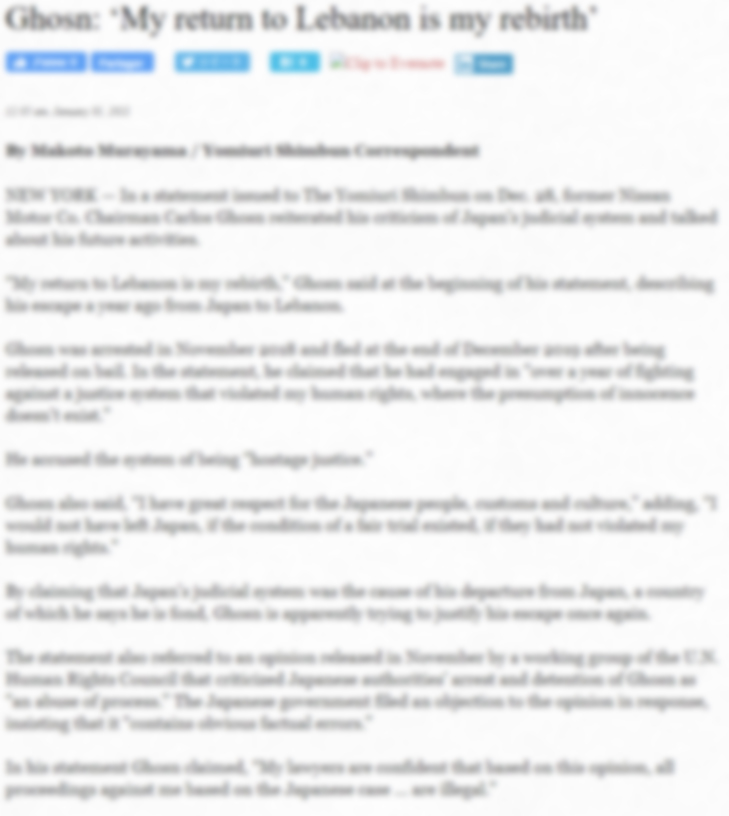 One after Beirut's press conference, Carlos Ghosn talks about his life in Lebanon with the Yomiuri Shimbun.
Discussing his current life in Beirut, the former boss of Renault-Nissan details what he faced regarding the Japanese hostage justice system.
Watch again the press conference held on January 8th, 2020 in Beirut and read the major interviews Carlos Ghosn gave on that occasion.