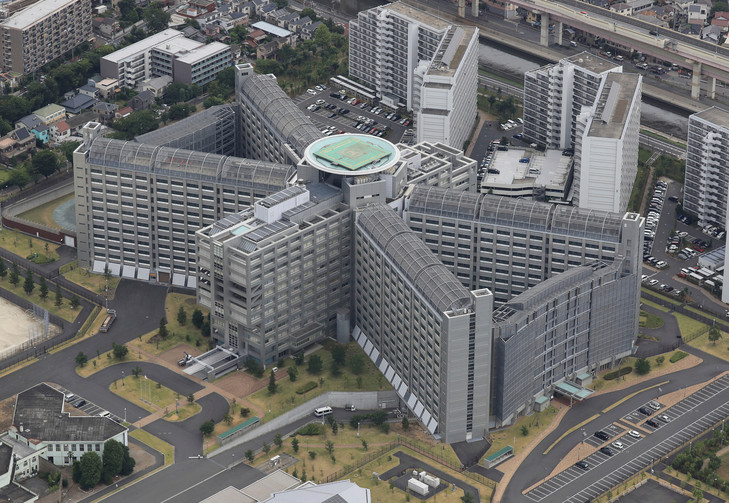 The Carlos Ghosn case revealed to the world the failings of the Japanese criminal justice system with regard to human rights, commonly referred to as "Hostage Justice" (hitojichi shihō, 人質司法).
This system is well known and had previously been criticised by the Japanese themselves, as well as human rights NGOs. It was the subject of a film which was awarded at the Yokohama Film Festival 2008 ("I Just Didn't Do It" by Masayuki Suo), several scandals including the Atsuko Muraki case, two NGO reports by Human Rights Watch in 1995 and Amnesty International in 1998 and several media investigations.
The arrest in November 2018 of a such an internationally prominent figure as Carlos Ghosn, shed light on this system. The appeal by Japanese legal practitioners to end "hostage justice" declared that Carlos Ghosn's treatment was emblematic of the Japanese "hostage justice system", in which suspects are held in custody for long periods of time, in extremely harsh conditions in order to pressure them into making a confession.
In Japan Times, law professor Colin P.A. Jones revealed the particularly authoritarian nature of the Japanese justice system with to two figures: the 99.94% conviction rate and the fact that 93% of these convictions are made after a suspect confesses.
Human rights NGOs such as The Centre for Prisoners' Rights and the International Federation for Human Rights and their spokespeople including Kenneth Roth, have reiterated international appeals for a reform to the Japanese justice system.
This situation led to human rights lawyer, François Zimeray "bringing a case before the working group on arbitrary detention with the High Commissioner for Human Rights in Geneva at the United Nations".
An abnormally long detention
Arrested on 19 November 2018, Carlos Ghosn's arrest warrant was renewed several times. The former boss therefore spent 129 days in solitary confinement as part of his provisional detention. By means of a comparison, the Japan Times and France info recalled that in the United Kingdom and in France, suspects are generally kept in custody for 24 hours, with the maximum length of time being 4 days.
According to Japanese law, a 72-hour police custody can be extended to 20 days upon request by a prosecutor. After this, pre-trial detention can be extended if the police and prosecutors issue fresh arrest warrants for related crimes.
Indeed, instead of being arrested only once, the prosecutors sub-divided the accusations made against Mr Ghosn, enabling them to keep him in custody until 25 April 2019, the date on which he was placed under house arrest. This technique known as "salami slicing" was attacked by Carlos Ghosn's lawyer in a gazette in the JDD as it breaches article 9 of the international covenant on civil and political rights ratified by Japan in 1979.
Far from the presumption of innocence, the Japanese justice system is based upon the "presumption of guilt" as explained by La Croix and Japan Times. François Zimeray criticised the, "reversal of all logic of justice: firstly you are imprisoned, you are pressured into making a confession, then they seek all means to find something you are guilty of".
This "confession" system is sustained by the prosecutors who strive to bring prisoners to their knees using psychological damage imposed during daily interrogations lasting several hours.
Carlos Ghosn was questioned on many occasions with sessions lasting on average 5 hours each day without the presence of his lawyer and with the aim of obtaining a confession. (Le Monde). "It is a way of making people snap and getting them convicted", declared human rights lawyer, François Zimeray to France Info.
Inhuman and degrading detention conditions and xenophobic treatment
During the 129 days he spent in solitary confinement, Carlos Ghosn's treatment was in complete violation of the Mandela rules as recalled by his lawyer François Zimeray. Established in 2015 by the United Nations, the Mandela rules set out the minimum rules which must be guaranteed for those deprived of their freedom: 130 days in prison, isolated in a tiny cell with the lights on day and night. Excessive isolation for someone presumed to be innocent and therefore not having been convicted.
Contact with his family and lawyers was extremely limited. In the case of Mr Ghosn, it appears that contact has been banned to avoid leaks. He can therefore only speak to a lawyer for advice and obtain a visit by the French Embassy because he benefits from consular protection". Carlos Ghosn was also allowed a visit from the Brazilian consulate and the Lebanese Ambassador as he is a national of all three countries.
Recalling a similar experience suffered by Mark Karpeles in 2015, the lawyers considered Carlos Ghosn to be the victim of a discriminatory procedure "due to his race, nationality and social status".
Firstly, the fact that he did not speak Japanese prevented him from discussing with the prison guards and meant he faced particular difficulties when the prosecutor tried to make him sign a confession.
As regards the conditional release, the lawyer from the LPA Office in Tokyo, Ayano Kanezuka stated at the time that, "even if there is no difference between a Japanese or foreign defendant, the judges are less likely to grant parole to foreigners for fear that the suspect flees abroad. The lawyer may make a request as many times as he or she likes for bail, which tends to be very high, even if the amount paid is returned at the end of the trial".
Furthermore, "leisure time is rarely granted to those who do not recognize the charges they are accused of", reported Le Figaro, before specifying that "Carlos Ghosn is doubtlessly without access to luxuries [purchasing foodstuffs]. His day is filled with interrogations by senior officials from the prosecutor's office".
If Japan wishes to live up to its reputation as a democracy, it must modernize its judiciary. As stated by Kana Sasakura, the absconding of the former CEO of Renault-Nissan "underscored that in Japan, 'hostage justice' is still very much in force". Well beyond the Ghosn affair, it is more generally the openness of Japan which is in the balance.
Finally, from Beirut, Carlos Ghosn responded to the Japanese Minister of Justice in the columns of the Financial Times. The Minister had earlier declared, before reconsidering her position, that Carlos Ghosn should prove his innocence, completely ignoring the presumption of innocence, a principle according to which anyone accused of an offence, is considered to be innocent until their guilt has been legally demonstrated. The burden of proof falls upon the prosecution, that is the prosecutor and not the defence, whose rights in the Carlos Ghosn affair were systematically infringed.