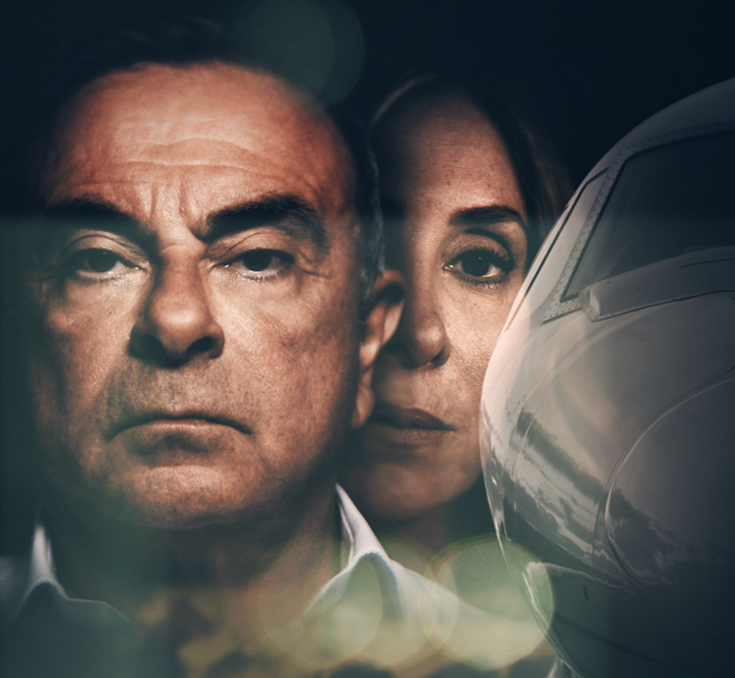 Following a competition presentation at the Sheffield Film Festival on June 9th, the documentary "The Last Flight" has had its world premiere on BBC 4 on July 14th, 2021.
Produced by MBC and Alef One, the 90-minute documentary was directed by Nick Green in exclusive collaboration with Carlos and Carole Ghosn.
On this occasion, Carlos Ghosn, former Chairman and CEO of the Renault-Nissan-Mistubishi Alliance, looks back on the conditions of his arrest and his flight from Japan to Lebanon in December 2019.
Offering his unprecedented insight into the hostage justice system, Carlos Ghosn also returns, for the first time, to the details of what will be one of the most publicised escapes.
Discover the trailer of the documentary also distributed on Shadid VIP :
In an interview with BBC News, Carlos Ghosn goes into details about the preparation of the documentary and the main highlights of its story:
Promoting the documentary, Carlos Ghosn was also interviewed by Frank Kane for "Frankly Speaking" on the ArabNews channel. This was an opportunity for the former boss to talk about the future of the automotive industry or the Lebanese and pan-Arabic political situation.