The book Le temps de la vérité, released in France on 04 November 2020 and co-authored with Philippe Riès, is available in English version since 21 September 2021.
Broken Alliances: Inside the Rise and Fall of a global automotive Empire, this book looks back at the journey of the captain of industry, from the construction of the Alliance to his orchestrated arrest on 19 November 2018 in Japan.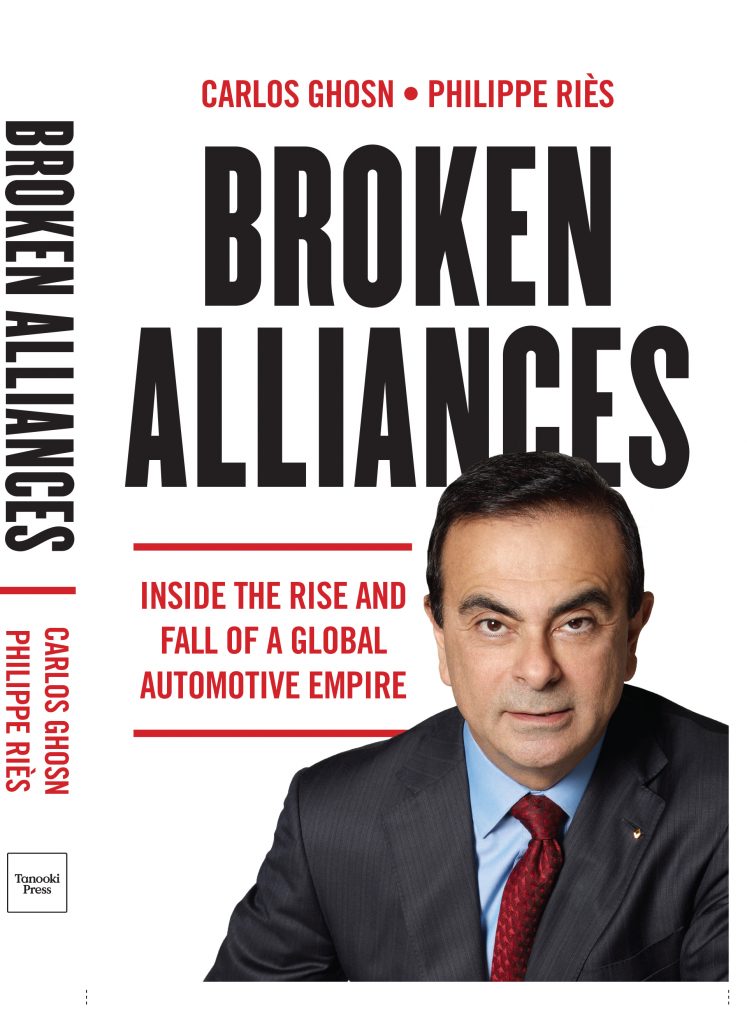 Fox Business – 22 september 2021
On this occasion, Carlos Ghosn started the promotion of the book, published by Tanooki Press, with an interview with Maria Bartiromo on Fox Business.
Asia Times – 2 to 7 September 2021
Earlier this month, and on the same theme, Roger Schreffler, published a series of three articles to better understand the ins and outs of this act of economic war.
In a detailed investigation, the journalist evokes in particular the millions of dollars spent by Nissan to remove Carlos Ghosn at all costs. In a meticulous way, with evidence and testimonies, Roger Schreffler also goes back over the legal battles in progress. Finally, he shows that the renewed management of the car manufacturers assumes to continue to work with the executives who allowed the arrest of the former tycoon of the industry.