At the beginning of March 2021, Carole and Carlos Ghosn published their book "Ensemble, toujours" ("Together, forever") at Editions de l'Observatoire.
Eager to share their suffering and to show how their couple went through the ordeal of this ordeal, the two spouses recount, notably through the letters they exchanged, how they coped with the ban on seeing each other.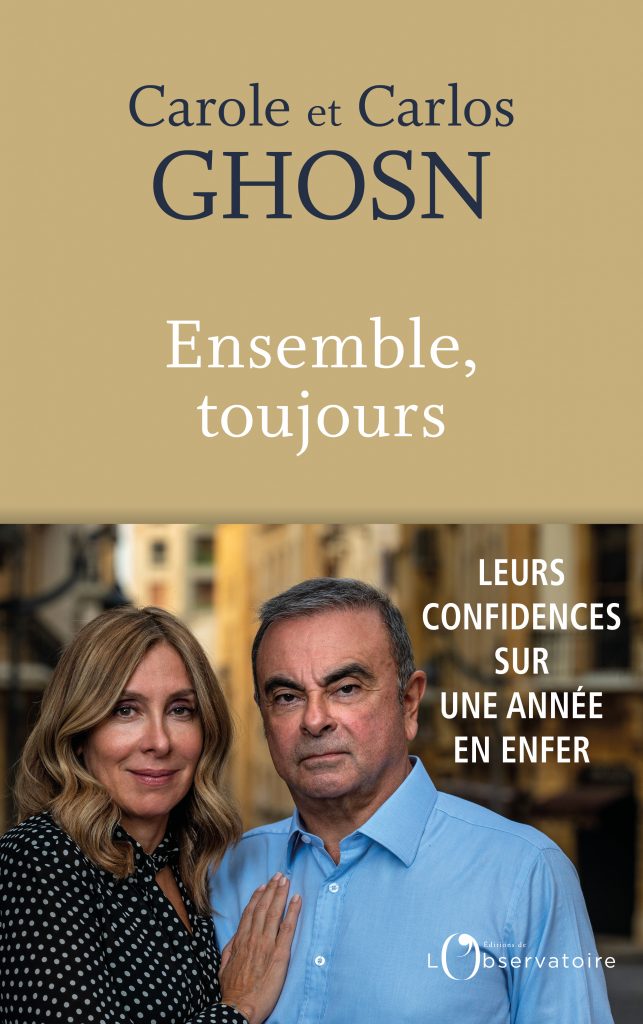 In this exceptional testimony, Carole and Carlos Ghosn details the ordeals they went through, from the arrest of the former big boss to his spectacular escape; their incredible resistance in the face of injustice; their tireless struggle to denounce the functioning of the Japanese penal system, a human scandal that nobody talks about.
In this context, the two spouses gave a series of interviews in which they return, in more detail, to this dark period from which their love comes out strengthened.
JDD – 28 February 2021
The extracts of the book written by the Ghosn couple are published exclusively in the Journal du Dimanche.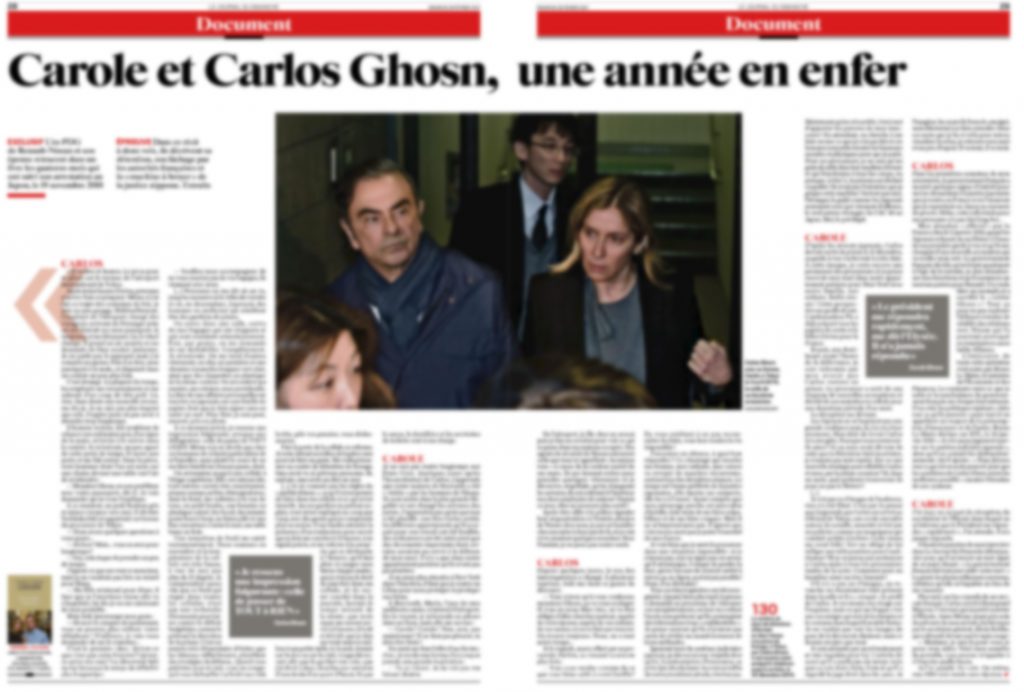 Europe 1 – 01 March 2021
Then Frédéric Taddei receives Carole and Carlos Ghosn for his show "C'est arrivé demain". In 20 minutes, the journalist comes back, in an interview, on the main highlights of the book written by the Ghosn couple.
Paris Match – 03 March 2021
LCI – 03 March 2021
David Pujadas interviews Carlos and Carole Ghosn on the occasion of the release of their four-handed book. Watch the full interview.
BFM TV – 03 mars 2021
The summary of the book proposed by BFMTV was a teaser before a 20-minute interview given by the couple on the day of the book's release.
Madame Figaro – 05 March 2021
In the columns of Madame Figaro, Carole Ghosn speaks, alone, and looks back on the ordeal she went through.
Point de Vue – 22 March 2021
Carole Ghosn talks about her fight during Carlos Ghosn's ordeal in Japan with Point de Vue in a long piece.
CNN Brazil – 28 March 2021
By the end of March, the book's promotion began in Brazil with CNN Brazil and a 30-min interview of Carlos and Carole Ghosn.
Conversa com Bial – 30 March 2021
Then, Carlos Ghosn sat down with Pedro Bial in Conversa com Bial. Carole Ghosn also was also in this interview and they both explained the ordeal they faced.